What is an 'Elopement'?
According to Wikipedia, "Elopement colloquially speaking, is often used to refer to a marriage conducted in sudden and secretive fashion, usually involving a hurried flight away from one's place of residence together with one's beloved with the intention of getting married".
There's a small village in the Scottish Highlands called Gretna Green where young couples wanting to marry could 'run away' if they were under the age of 21 and didn't have their parents' permission. Gretna's "runaway marriages" began in 1754 when Lord Hardwicke's Marriage Act came into force in England. The Act tightened the requirements for marrying in England and Wales but did not apply in Scotland.
These days you don't need to 'run away' to get married, although to some, the idea does sound appealing. What if you could 'run away' and get married in an intimate space, somewhere private, just the two of you? In a little corner of a garden? Does it sound appealing? It does, doesn't it? These days, elopements aren't rushed and are all the more special because they are intimate and powerful. They can alleviate a ton of pressure and planning woes and allow you to enjoy the sentiment of your ceremony without frills or distraction. Elopements can also lift the heavy financial burden that couples can get drawn into when planning a wedding. A simple, yet heartfelt ceremony can allow you to save your hard earned $$$ and put that money on your house or enjoy a honeymoon that you won't be paying off for the next 5yrs!! When you Elope, the time and money you save are practical and sensible, but imagine your impact on our environment…It would be almost non-existent in comparison to a 'bigger' wedding. I'm proudly associated with 'Less Stuff, More Meaning', an Australian movement that is inspiring and supporting change in the wedding industry for Suppliers, Vendors and you, our Couples. As the old saying goes, "Less is More". Have a look here and see what I mean.
I understand this option is not for everyone but if you're still reading then you're thinking of someone who might be interested….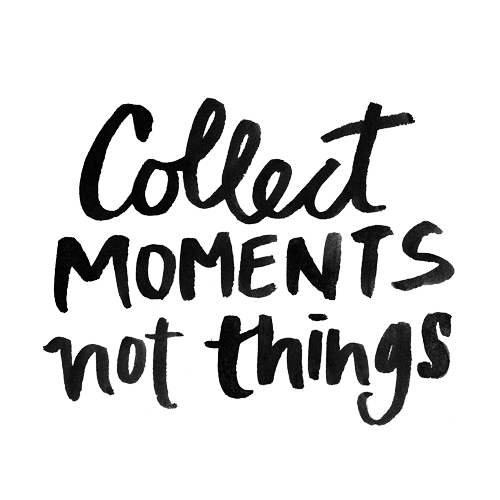 So here it is…..

A 'Legal Only' ceremony (elopement) in the beautiful seaside township of Sellicks Beach. Check out KissKiss Corner in the photos. You can have your intimate and heartfelt ceremony right here, in my garden. Then, once you've sealed the deal with a smooch, you can walk hand in hand and stroll to the cliff tops. You can invite your photographer/videographer to capture all the feels of your ceremony and get some 'ah-may-zing' memories.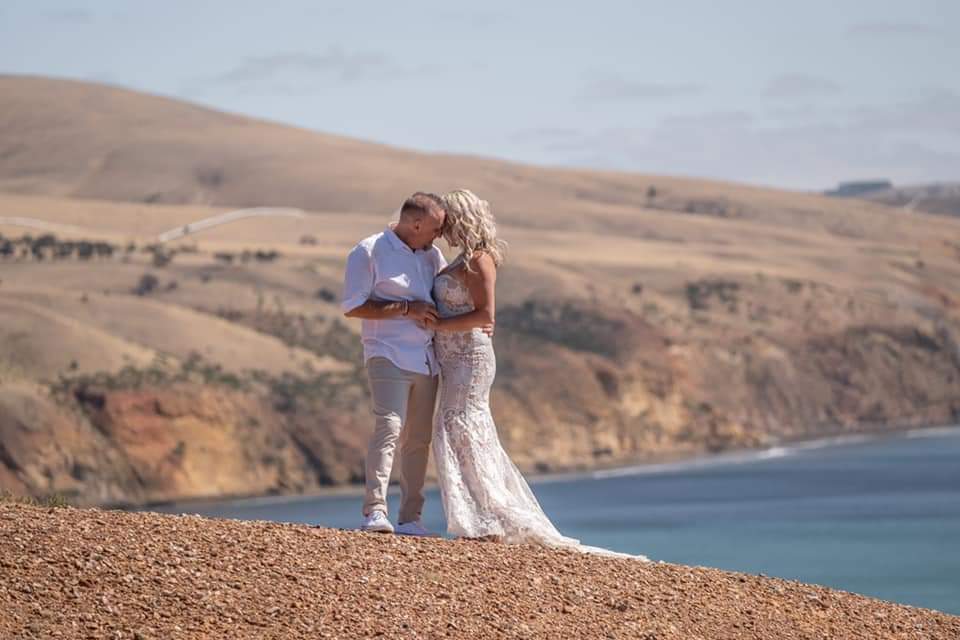 I offer this service only on days ending in 'y', (that's everyday!)
You choose a time; morning, noon or night. Winter's not always the best time of year for an outside wedding but hey, if you're game, so am I.
The only thing you need to supply for a legal marriage ceremony is one adult witness each. And of course, you'll need a celebrant…that's me. Send through your enquiry today and let's talk about 'running away' together.
(Couples are required by the Marriage Act, 1961 to give at least one months' notice before marrying)
"Pat gave us all the feels when we met at a wedding expo and booked her in straight away. We unfortunately had to reschedule because of Covid-19 and Pat was very supportive and flexible. Pat was fun loving, sincere, professional and had great communication. Our ceremony was better then what we had imagined and we can't thank or speak highly enough of Pat. Love the Milliken's."
"KissKiss Weddings!! Amazing amazing!! This was our wedding 2.0 as we were supposed to be married October last year. So glad we waited. I snuck in a baby in-between and loved that she got to be in our wedding. We love Pat so much. She made us feel super comfortable and allowed us to really feel in the moment. It honestly felt like we had a family member officiating our wedding for us! So many comments from our guests on how great Pat is."