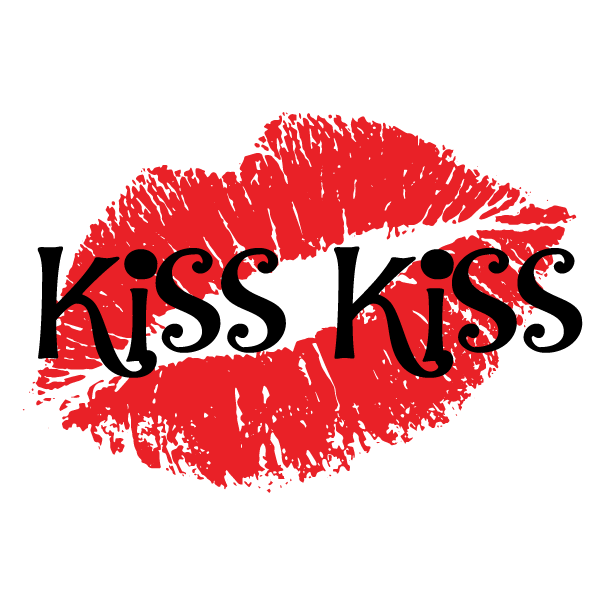 Your KissKiss Day
(2022 Weddings – $850)
Let me guide you through the Marriage process with care and consideration.
My fee includes, the following services;
Preparation of all legal and regulatory requirements and documents
1st meeting with you both to complete the Notice of Intended Marriage
Lodgement of all legal documents to Births, Deaths and Marriages SA within the mandatory timeframe
Planning, researching, collation of requested music (if required) and delivery of the ceremony, all in consultation with you
Writing your unique 'Love Story' for inclusion in the ceremony
Commemorative Marriage Certificate
Unlimited phone and email contact
Rehearsal (if required)
Provision of PA system, wireless microphone and music as requested
Travel within a reasonable distance (extra fee negotiated depending on location of ceremony)
(Weekday Elopements – from $450)
"Elopement colloquially speaking, is often used to refer to a marriage conducted in sudden and secretive fashion, usually involving a hurried flight away from one's place of residence together with one's beloved with the intention of getting married". ~ Wikipedia
A legally binding ceremony but no big guest list – just the two of you, two witnesses and me. You can choose from a garden wedding or a sunset beach wedding at Beautiful Sellicks Beach, or, for an extra fee you can choose your own location.
(Legals Only –  from $400)
All you need to get married is an authorized Civil Marriage Celebrant to take care of the legal aspects of your ceremony,(that's me) and two witnesses, one each. Depending on where and when you chose to marry will determine the service fee – so you can come to me and I can marry you in my garden @ Beautiful Sellicks Beach, OR we can arrange a mutually agreeable location. Send me an enquiry for more details.

– Other Services
My fee of $650 for these Ceremonies includes all of the above services for a wedding except they have NO legal requirements. (Excludes Public Holidays & travel – extra fee will apply)
Renewal of Vows
Commitment Ceremonies
A confirmation or booking fee of $200 (non-refundable), for all services is payable on our agreeance of a date and venue and forms part of my service fee. A mutually agreeable date and time can then be set to begin our planning of your ceremony!
So, if you like what you've read so far and you want to have a chat to see if I am the right fit for your KissKiss Day, then the next step is to complete the inquiry form here and get this party started!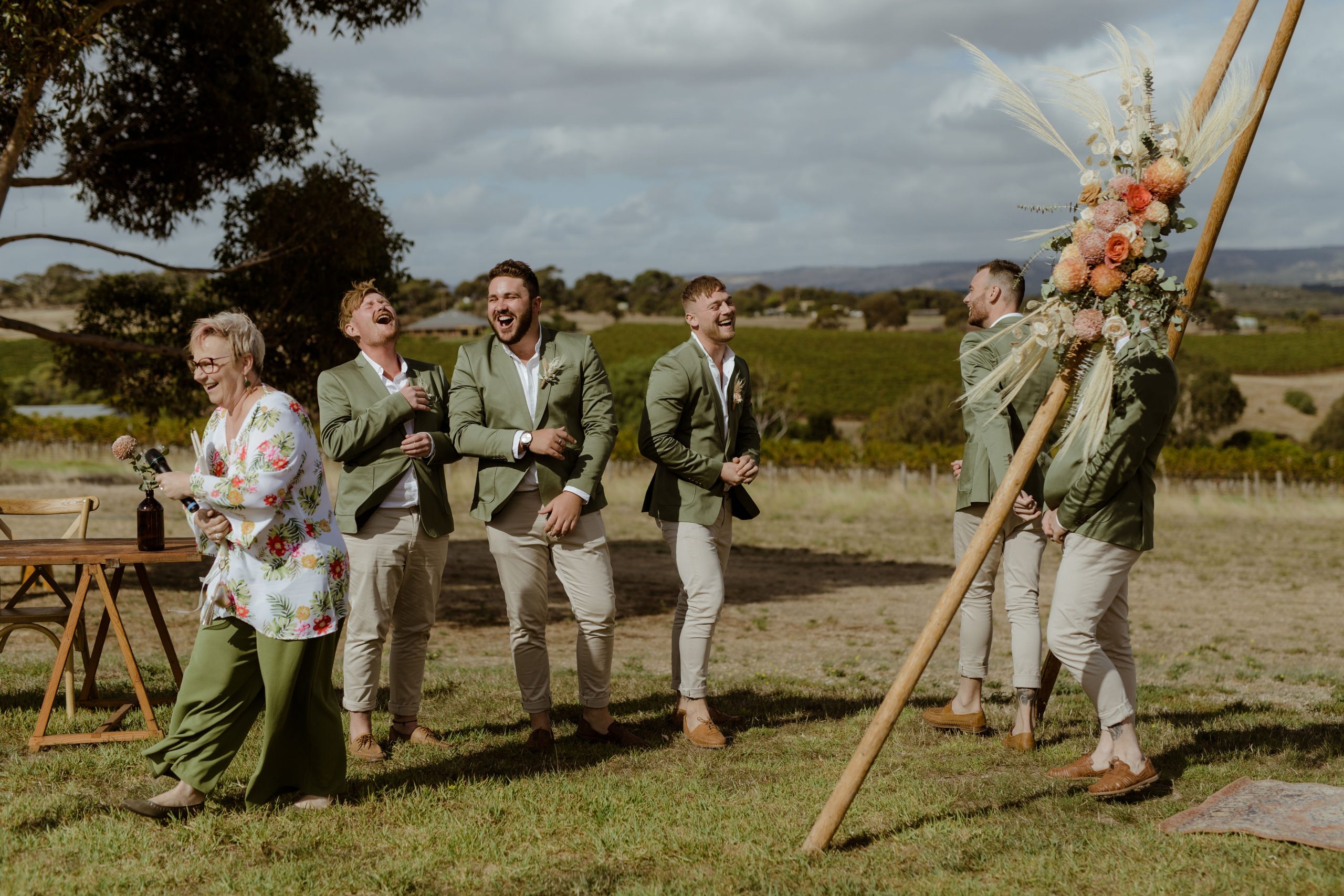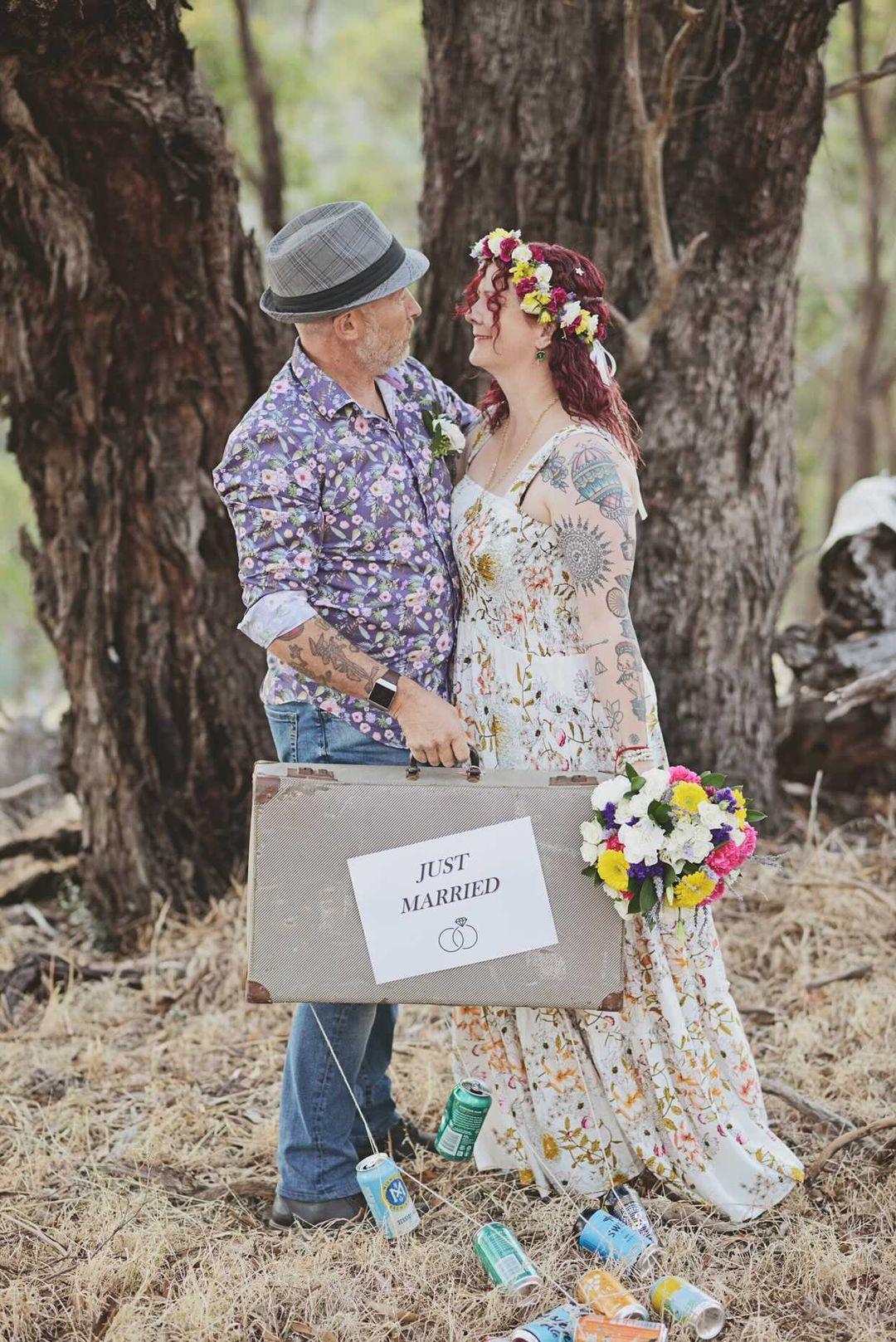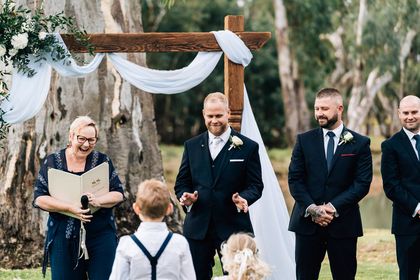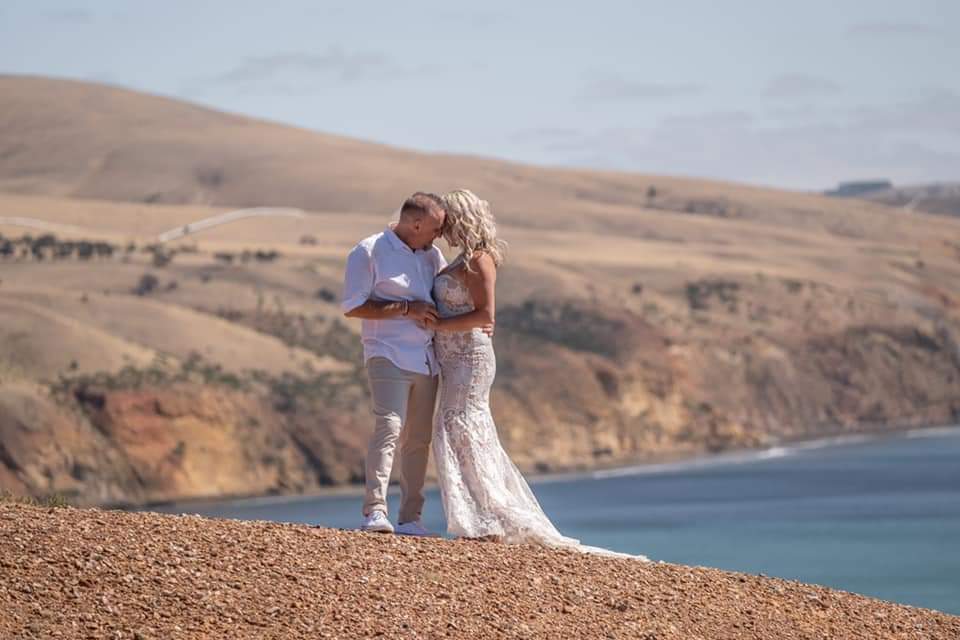 "We were lucky enough to be able to book Pat as our celebrant with only a few weeks out til our wedding! In such a short time she made sure she met with us in person and included us throughout the whole process. We can't thank pat enough for making our ceremony so personalised and fun! The amount of complements we've received from our guests on how amazing Pat was and how she truly captured us, we couldn't recommend her enough! Thanks again pat, we will cherish the memories and all the laughs xxx"
"Pat was excellent at our wedding. She led a fun-filled joyous ceremony. It was everything my now husband and I could have asked for and more. She kept us in the loop every step of the way in writing our ceremony and even checked to make sure she wouldn't clash outfits with our bridal party. She is fun, happy and kept everyone engaged. Such a perfect day. Thank you Pat!"
Much love
"Dearest Pat,
How do we ever thank you for what you have given us! Our ceremony was pure magic: fun, loving, heartfelt, funny and yes indeed, as the theme of your story says, it was a fairytale. You will forever hold a place in our hearts….with love…"
"Having been engaged for four years and prioritising other things in our lives over getting married we decided that an elopement would suit us perfectly. And so, the hunt for a celebrant was on. I spoke to a few different celebrants via email/phone and found that none of them actually asked what we wanted or who we were as a couple. And then, my now wife, contacted Pat. Straight away, Pat wanted to meet us. To get to know us. To understand us. Because she genuinely cared. She tailored the entire ceremony to who we are as people, and more importantly to us, she wasn't afraid to be herself and have a joke with us. By the time we were pronounced 'married' Pat felt like a friend. Someone who understood our story, our unique family. And it honestly felt like she was so happy and privileged to be a part of it. We are very honoured to have been Pat's first same-sex wedding and first elopement. If we ever decide to have a big wedding I know who the first person I'll call is, Pat."